Explore the Olympic history of Lillehammer! Lillehammer is a small, friendly town, renowned for its charming pedestrian street lined with wooden buildings – a very popular meeting place during the Winter Olympics in 1994. In 2016 Lillehammer hosted the Youth Olympic Games. You can visit and explore the charming Olympic City and all the Olympic facilities. At the top of Lysgårdsbakkene Ski Jumping Arena you will get a spectacular views of the town. Walk or take the chair lift to the top!
Lysgårdsbakkene Ski Jumping Arena
Lysgårdsbakkene Ski Jumping Arena, built for the 1994 Winter Olympics, is located just above Lillehammer centre and is the town's main landmark. Ride the chairlift to the top of the largest hill, and enjoy the panoramic views of Lillehammer and lake Mjøsa (Norway's largest lake) – a great photo opportunity. The chairlift will also take you back down and give you a taster of how ski jumpers feel when soaring through the air. For the more energetic, the 936 steps up and down are an excellent alternative.
There is a kiosk at the top as well as at the bottom, offering a large selection of souvenirs. With 80 000 ski jumps performed in winter and some 20 000 in summer, there is a good chance you get to see one during your visit.
Lillehammer Olympic Bobsleigh and Luge Track
Do enjoy an adrenaline rush? Then you should try Lillehammer Olympic Bobsleigh and Luge Track by Hunderfossen, 15 km north of Lillehammer town centre. It was completed in 1992 and used during the 1994 Olympics.
The wheelbob is available during the summer season, and is driven by a licensed pilot. It takes 4 passengers, and the speed is approx. 100 km/h – with a G-force of 3.5. Minimum age is 12 (10 when accompanied by an adult). Welcome to an adrenaline-fuelled experience!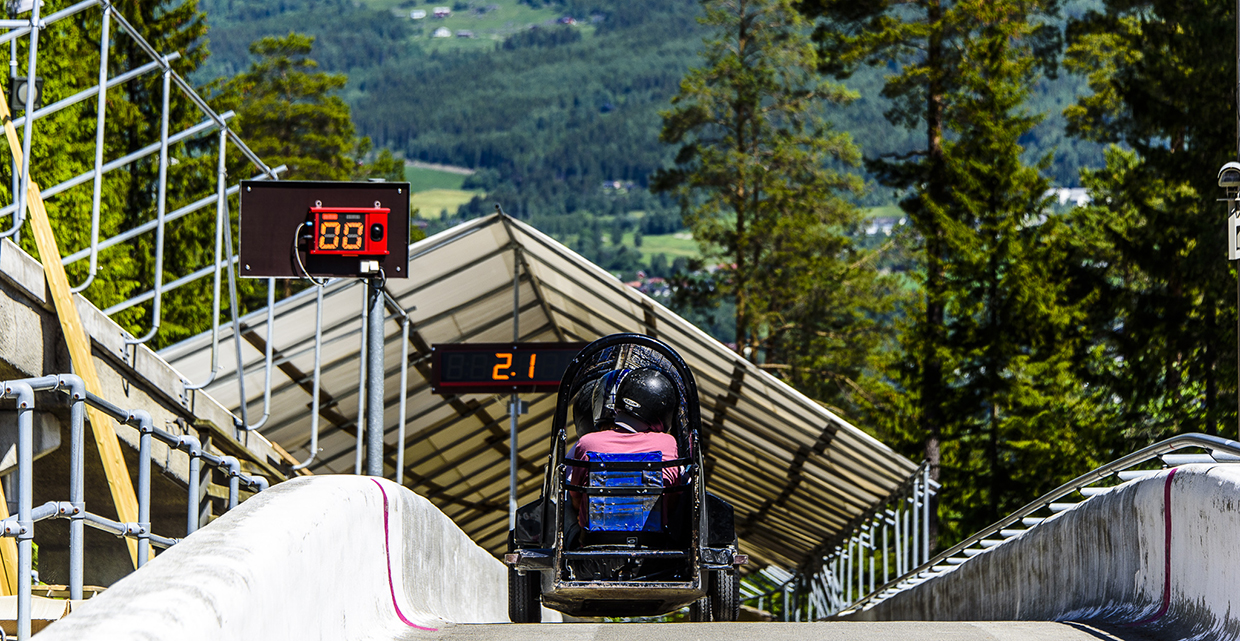 The Norwegian Olympic Museum
The new Norwegian Olympic Museum is a spectacular and interactive museum. The Norwegian Olympic Museum presents much more than nostalgic moments. "Inside the race" is a video installation that will give the visitors the feeling of what the athletes are going through prior to the competition. In another part of the museum you can even test biathlon in a special simulator.
A new digital newspaper gives an overview of the media coverage prior to the Olympics in Oslo in 1952 and in Lillehammer in 1994. For those who are particularly interested in the history of the Olympics, a unique collection of objects will be on display.
Olympic moments =magical moments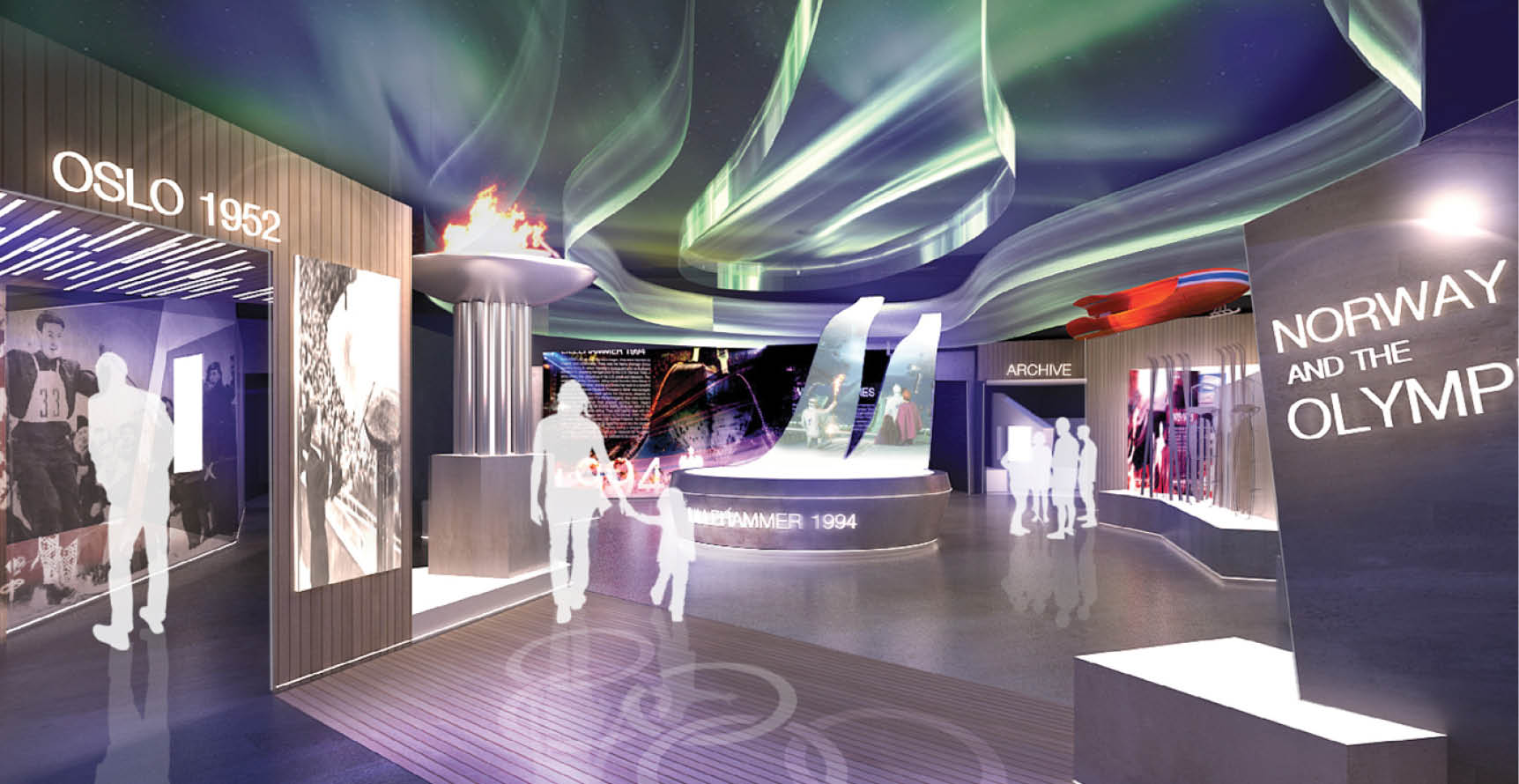 Search Eating & Drinking h2>