Lillehammer is among the most important cultural cities in Norway. The region has rich literary traditions and holds a leading position nationally. You can experience the largest literature festival in the Nordic region, Norway Literature Festival and the homes of Nobel prize winners Bjørnstjerne Bjørnson and Sigrid Undset. Lillehammer is also known for one of the country's highest-ranked author education programs at Nansenskolen. In the streets of Lillehammer you can wander along the path of "quote stones" from famous Norwegian authors.
Norwegian Literature Festival
The Norwegian Literature Festival is the largest of its kind in the Nordic countries, with a diverse program catering to readers of all ages. Would you like to experience authors live and discuss literature and current affairs with likeminded people? At the end of May each year, literature fills the streets of Lillehammer. We guarantee words that will move you and experiences that will take you a step further. 6 days – 25 000 visitors – 400 writers and artists from all over the world!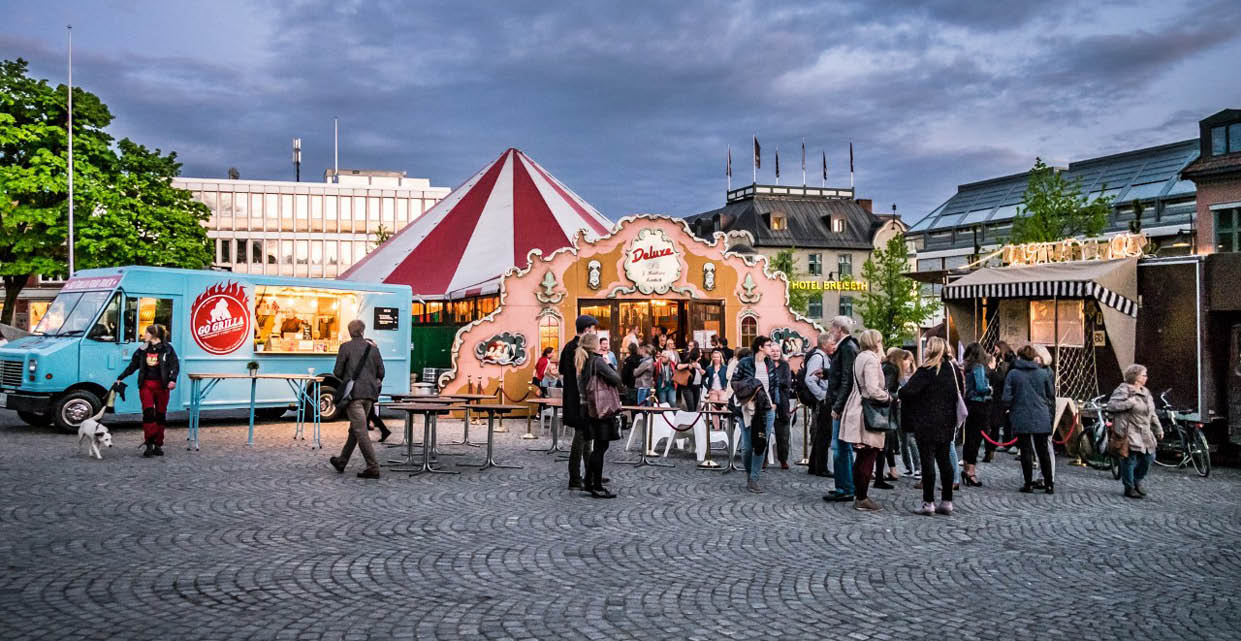 Photo: Norwegian Literature Festival at Lillehammer / Øystein Nordås
Famous writers´ homes - NOBEL prize laureates
Norway is home to many prolific writers. Lillehammer og Gudbrandsdalen is the home of some of the best Norwegian writers that have ever lived. You can visit some of the homes as they serve as museums tody, and you will hva the feeling that you are travelling back in time.
Bjørnstjerne Bjørnsons´s home Aulestad, is one of Norway's best preserved museums of its kind. Here he lived with his family from 1875 and until his death in 1910. Bjørnstjerne Bjørnson's home opened as a museum in 1935. Aulestad is located in Follebu, approx. 20 min. by car from Lillehammer.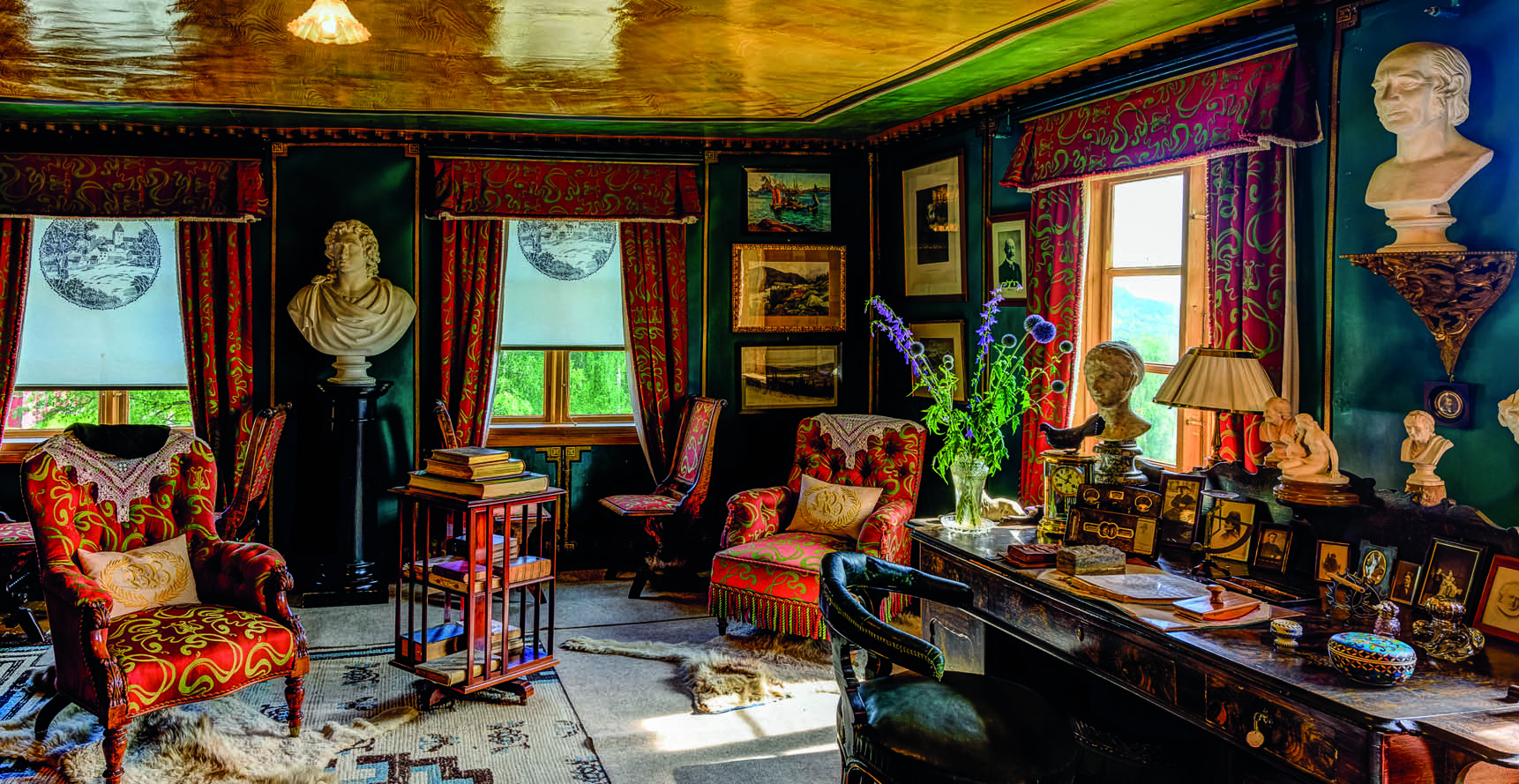 Photo: The living room of Bjørnstjerne Bjørnson at Aulestad / Ian Brodie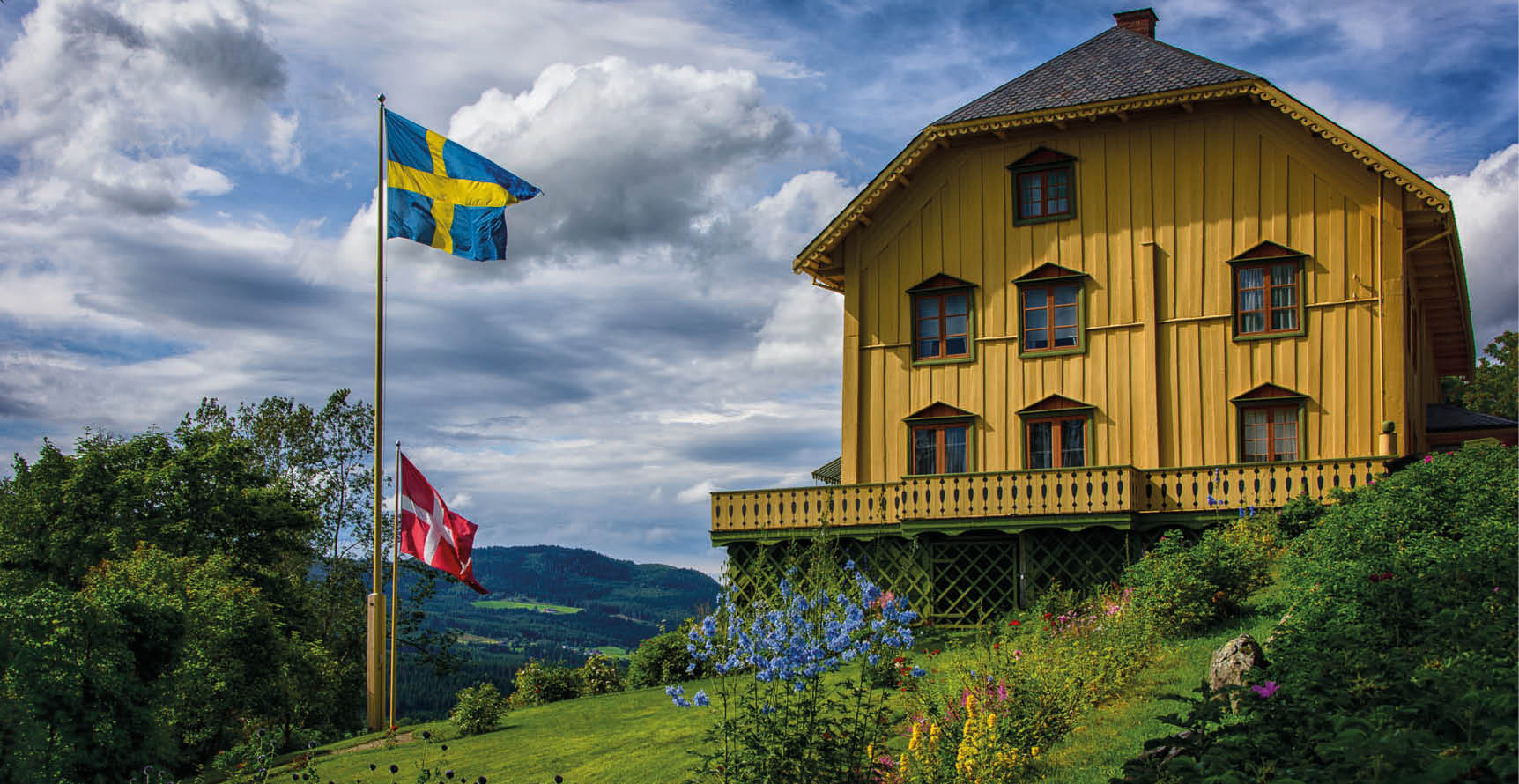 Photo: Aulestad in Gausdal / Ian Brodie
Nobel Laureate Sigrid Undset lived at Bjerkebæk in Lillehammer with her children from 1919 and until her death in 1949. Her home opened as a museum in 2007, and has been recreated to look like it did in the 1930s. Bjerkebæk is located only a few minutes walk from Lillehammer town centre.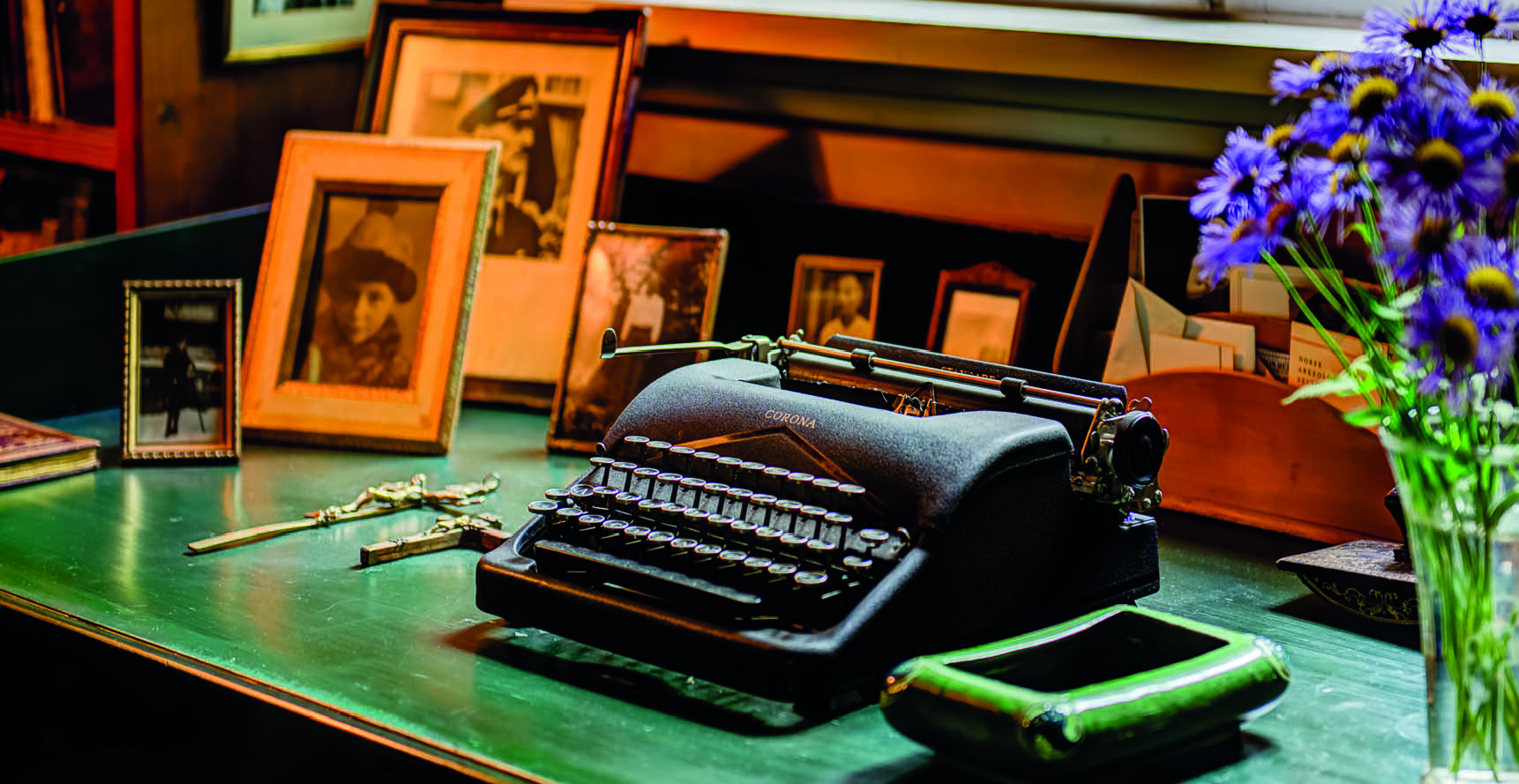 Photo: The library in Bjerkebæk / Ian Brodie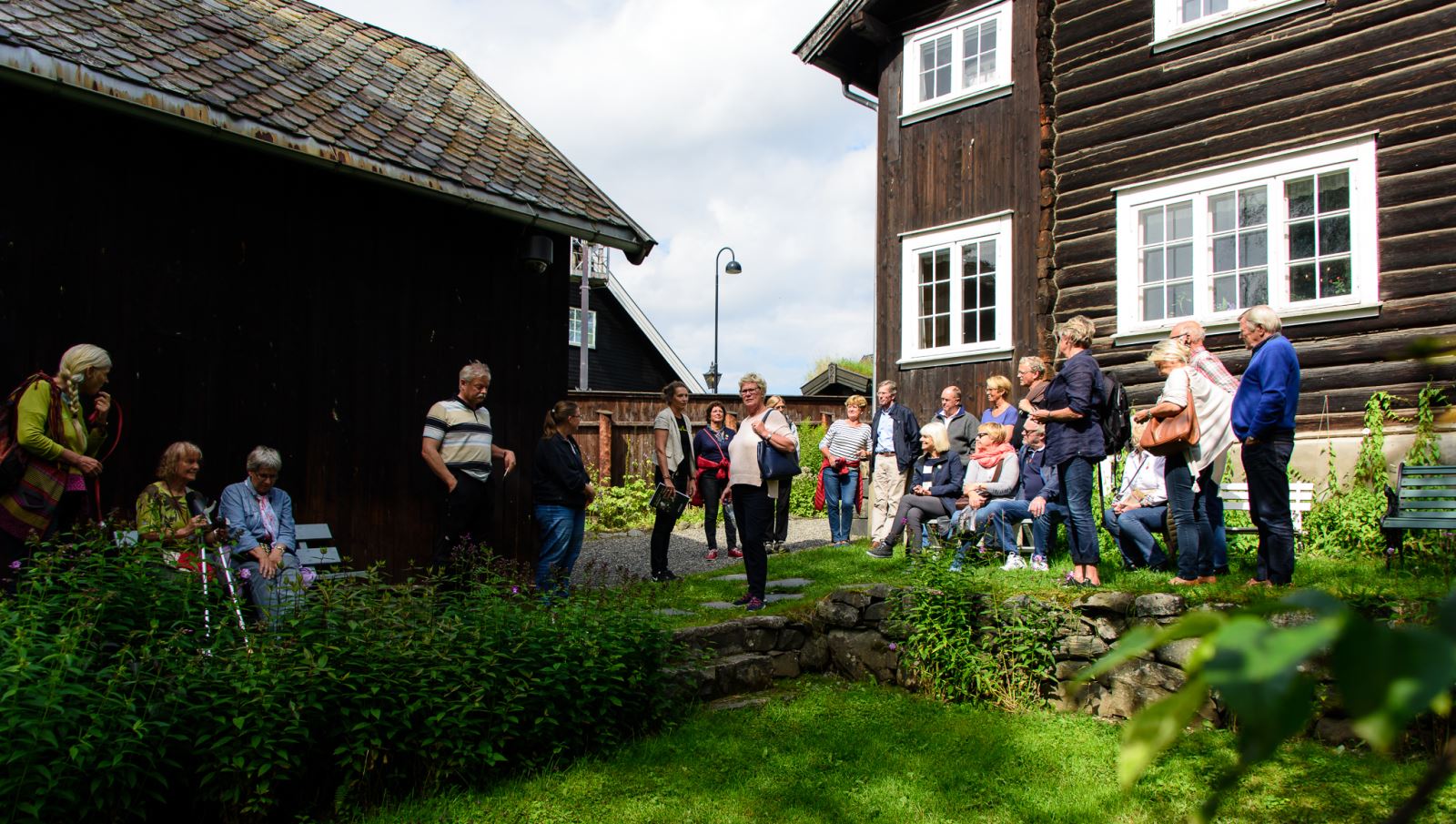 Photo: The home of Sigrid Undset - Bjerkebæk / Ian Brodie
Norway Literary Canon
Norwegian Literature Festival - Sigrid Undset days took the initiative in 2006 to prepare the Norwegian literary canon, from the Norse Era to today. The towns of today's Lillehammer have made it possible for walks in the Norwegian literary canon. If you follow a trail with quote stones, you move from Edda, via Henrik Ibsen, Sigrid Undset and Knut Hamsun.
This map will tell you where to find the stones.