Norway is home to many prolific writers, and Lillehammer and Gudbrandsdalen have fostered some of the all-time greats. Both the Nobel Laureates Bjørnstjerne Bjørnson and Sigrid Undset lived in and close to Lillehammer.
Aulestad - Bjørnstjerne Bjørnson´s home
Bjørnstjerne Bjørnson (1832-1910) was a great personality of his time, and a formidable force in literary, cultural and political life. No issue was too small, and no issue too large. He took a stand for the weak in society, and for the small nations' right to freedom and independence. Bjørnstjerne Bjørnson wrote stories, novels, historical plays and contemporary dramas, and also some 400 poems which have inspired many a musician. He wrote between 10 000 and 20 000 letters, and over 3 500 speeches and articles.
His most famous works are Norway's national anthem "Ja, vi elsker" and the peasant novels Synnøve Solbakken and A Happy Boy. In 1903, Bjørnstjerne Bjørnson was awarded the Nobel Prize for Literature for his authorship.
His home, Aulestad, is one of Norway's best preserved museums of its kind. Here he lived with his family from 1875 and until his death in 1910. Bjørnstjerne Bjørnson's home opened as a museum in 1935. Aulestad is located in Follebu, approx. 20 min. by car from Lillehammer.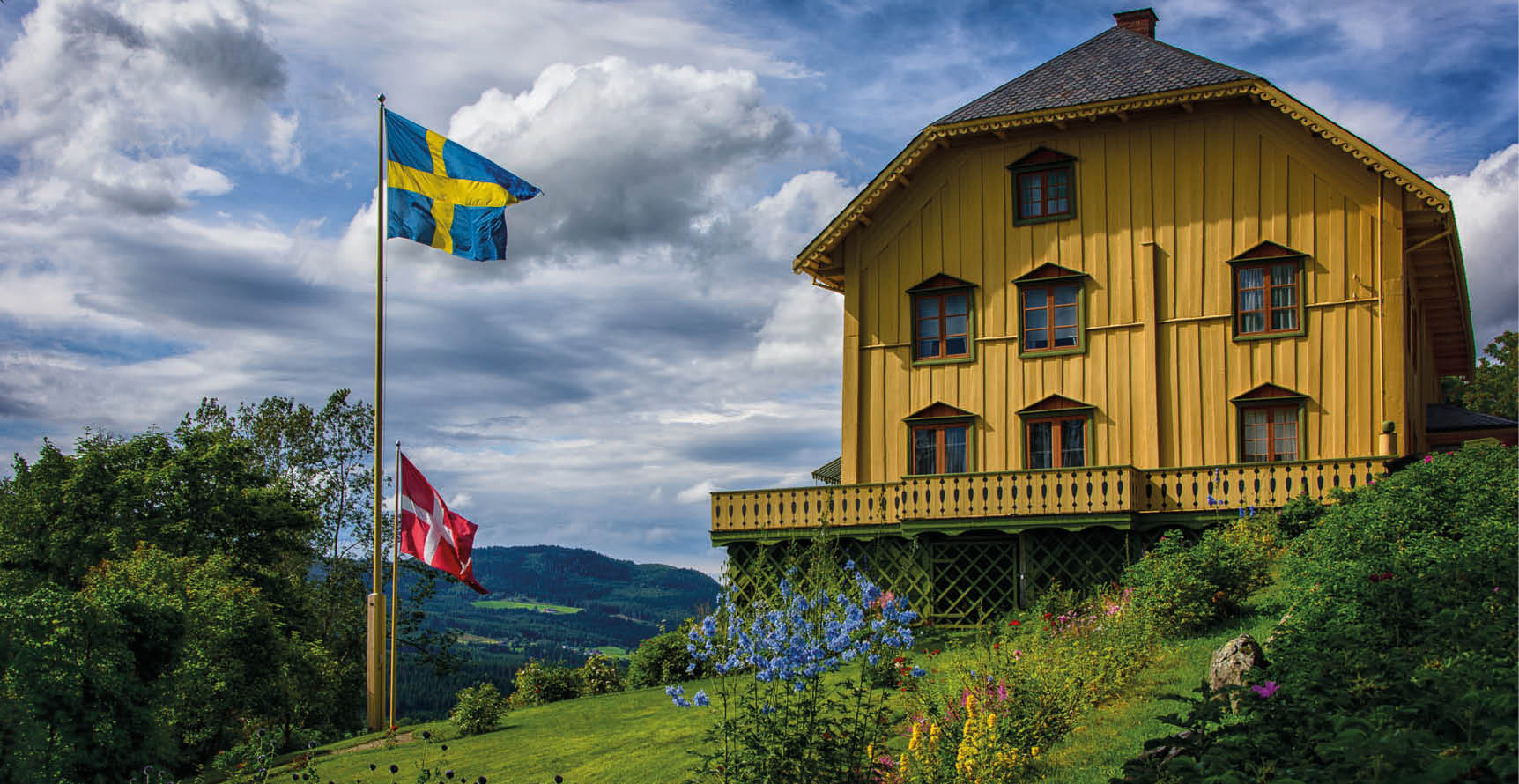 Foto: Ian Brodie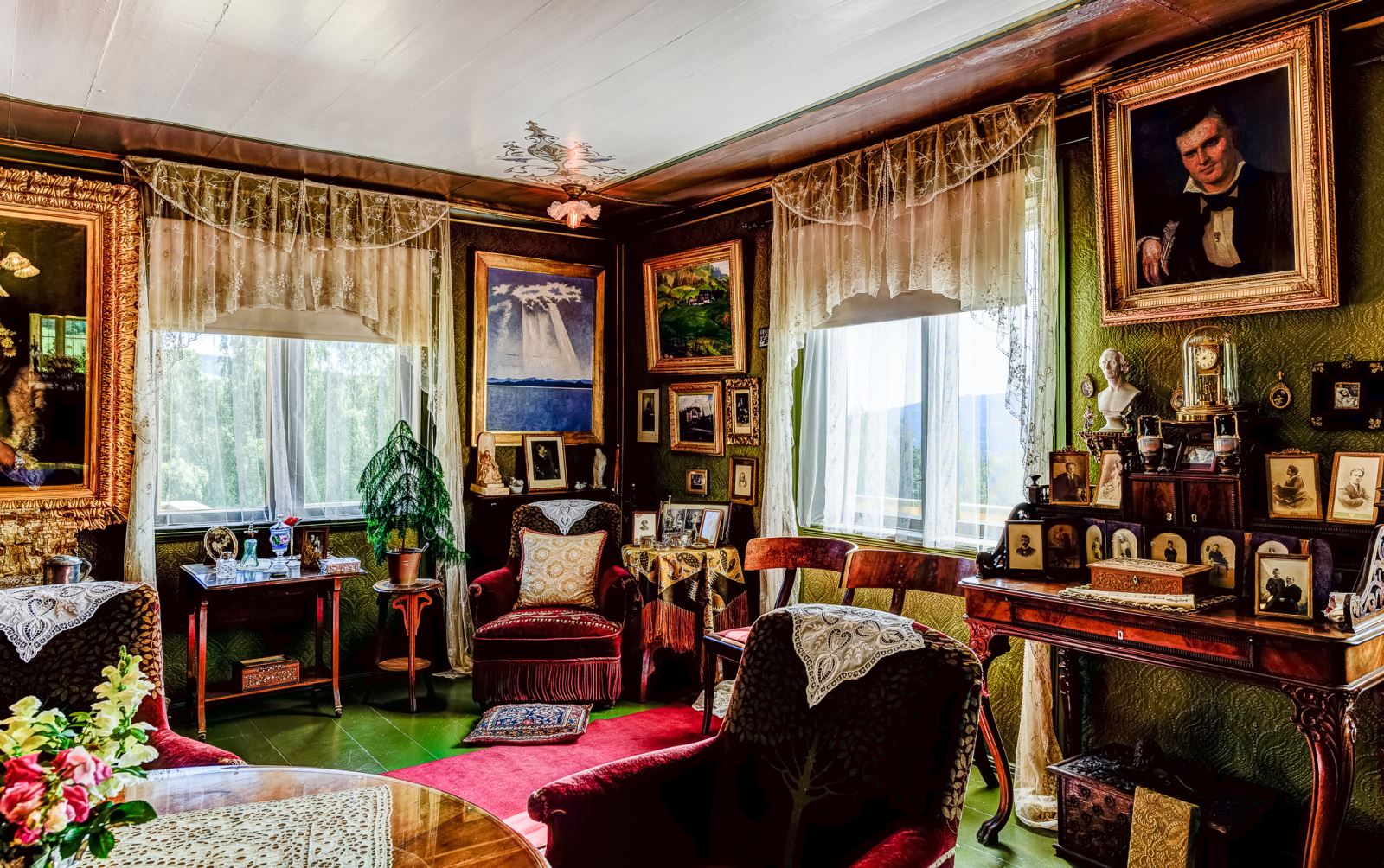 Foto: Ian Brodie
Bjerkebæk - Sigrid Undset´s home
Sigrid Undset (1882-1949) was one of the greatest and most internationally renowned Norwegian authors in the 1900s. She was a prolific and diverse writer, with work ranging from short-stories and articles to powerful novels – contemporary as well as historical. Her first book, Marta Oulie, a novel about marriage, was published in 1907, and her breakthrough came with Jenny – published in 1911.
The historical novels about Kristin Lavransdatter (1920-1922) and Olav Audunssøn (1925-1927), set in the Middle Ages, were written at Bjerkebæk. She was awarded the Nobel Prize for Literature in 1928.
In 1940, Sigrid Undset had to leave Norway due to her anti-fascist views. She lived in USA during the war, and fought tirelessly for Norway and the Allies through articles and talks. The plight of the Jews was another area in which she was heavily engaged. After the war, she returned to Bjerkebæk, which then had been vandalised by the Germans.
Nobel Laureate Sigrid Undset lived at Bjerkebæk with her children from 1919 and until her death in 1949. Her home opened as a museum in 2007, and has been recreated to look like it did in the 1930s. Bjerkebæk is located close to Lillehammer town centre and Maihaugen open-air museum.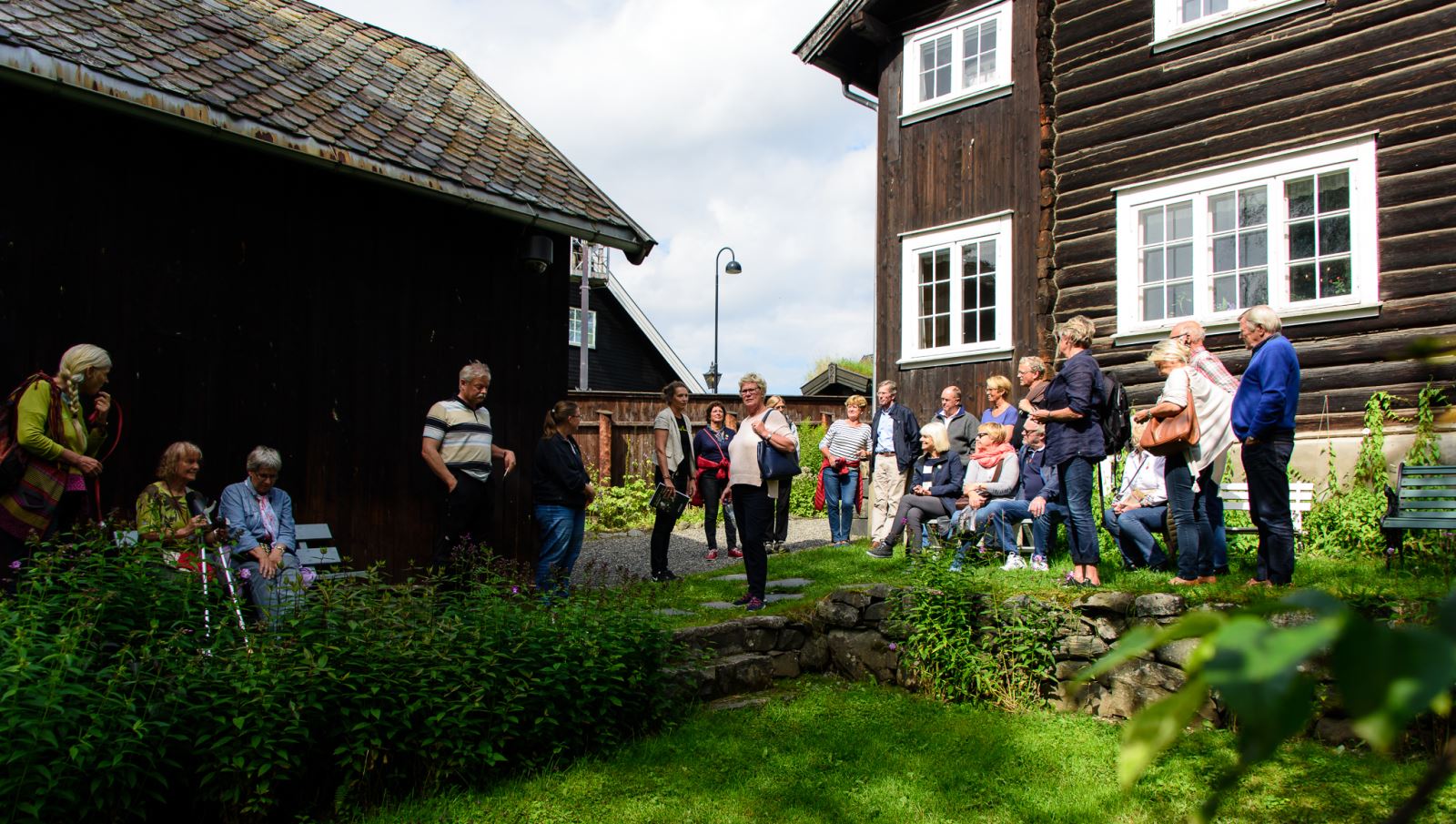 Foto: Ian Brodie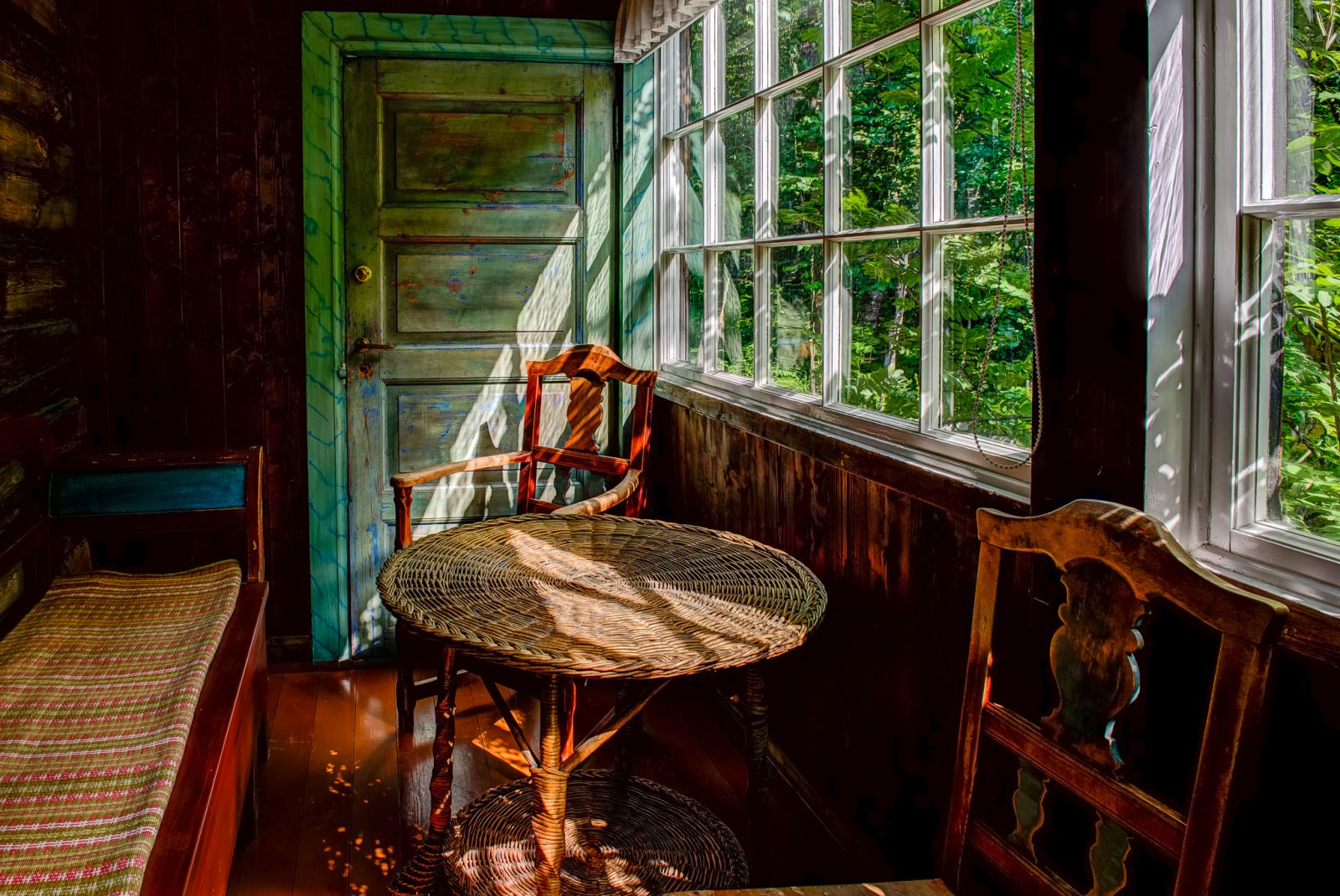 Foto: Ian Brodie